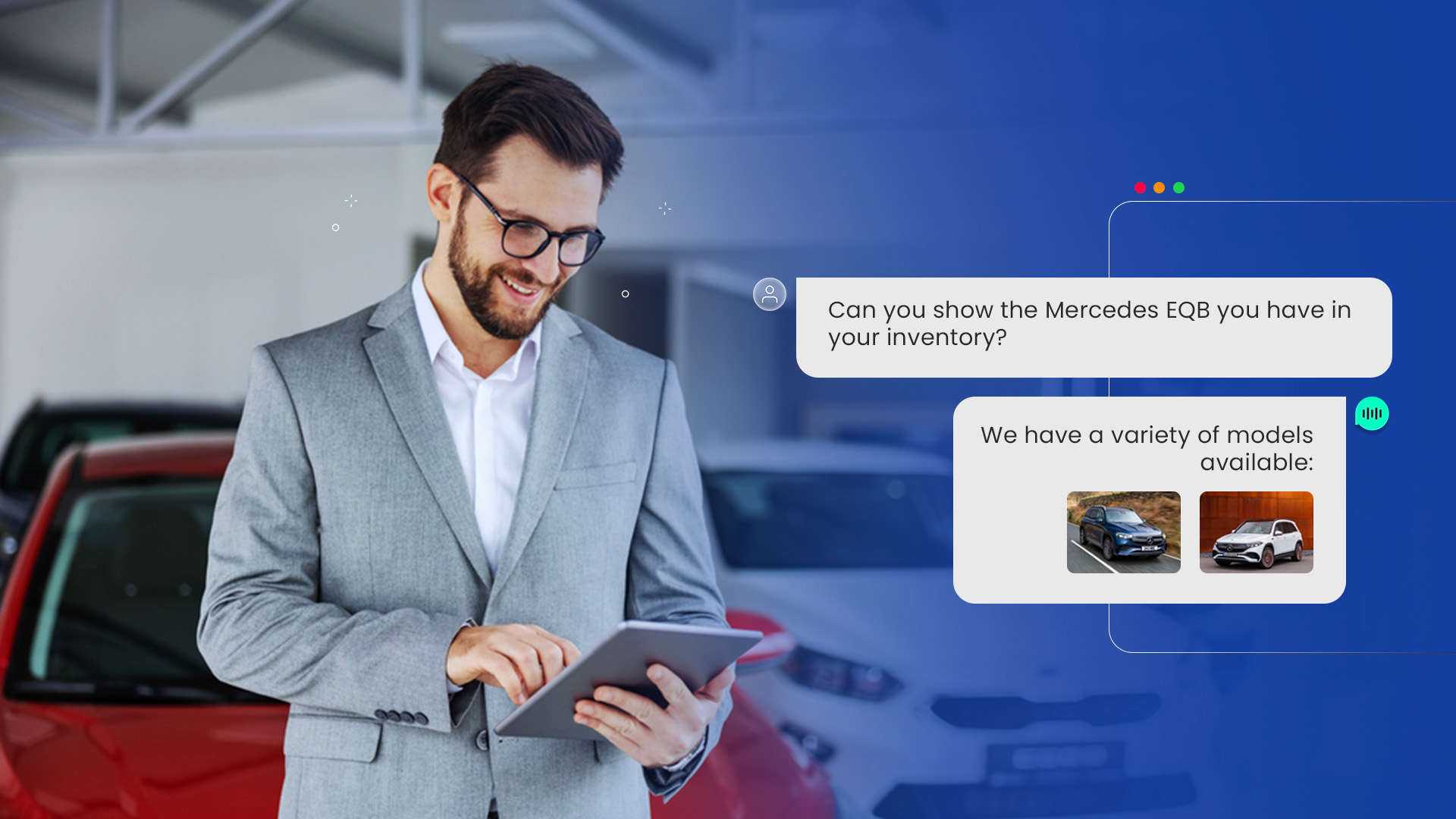 The automotive world is always changing, and now there's a big shift happening with GPT-powered chatbots. This fancy tech is changing how things work in the car business, making it easier for everyone.
Let's break down how these AI chatbots are going to make a car dealer's daily life better:
Always Ready to Help: Unlike people who need breaks and have working hours, AI chatbots are always ready. They can help customers anytime, day or night. So, customers can get info, set up appointments, or ask questions whenever they want, not just when the dealership is open.
Quick Answers: No more waiting a long time for answers. AI chatbots reply super fast, making the dealership known for being quick and helpful.
Personal Touch: These AI bots do more than just tech stuff. They understand what each customer needs and talk to them in a way that feels personal, like having a special helper just for them.
Less Boring Work: AI chatbots take care of boring tasks like scheduling test drives and inputting data, so the human staff can spend more time on important things.
Data-driven Insights: AI chatbots are really good at collecting and interpreting info from customers. This helps the dealership know what customers like and want, making it easier to sell cars and make customers happy. These insights enable dealerships to make informed decisions regarding inventory management, marketing strategies, and customer service enhancements.
Saves Money: Unlike hiring and training people, using AI chatbots is a cost-effective solution. They are trained once and can handle as many questions as needed.
But, like everything, there are some challenges to using these new AI helpers:
Not Like Humans: AI chatbots might not understand feelings the way humans do. Sometimes their answers might sound too technical or not show enough understanding of what people are feeling.
Customer Relationships: Some worry that relying too much on tech might mean losing the personal touch that humans bring with the relationships they create. AI chatbots don't have their own network of people.
So, even though it might take a bit to get used to these new AI helpers, remember they're here to make things better, not replace the human side of selling cars. They help make things easier for dealerships, giving customers a smoother ride through the car-buying process. As the technology continues to evolve, dealerships that embrace AI chatbots will be well-positioned to thrive in the competitive car market.
We've recently dove into this space and developed Seezar, a GPT-powered chatbot. Seezar is an example of how AI chatbots can revolutionize the automotive industry. You can find out more at https://seezar.ai/